Technology and consumer expertise in all aspects of communications





Strong experience with new ideas

Ursula Herrick, President

Ursula brings the best of 20 plus years of corporate experience at Intel Corporation and AT&T, and years of in-house and agency experience for several start-ups, to every program. At Intel as Director of Worldwide Press Relations, she directed business, technology and consumer media relations; analyst relations; executive and international communications. In her Corporate Marketing role, Ursula was responsible for Intel's marketing communications, Internet marketing, trade shows, events and executive speakership. While at Intel, Ursula directed the communications for major microprocessor product launches, consumer technology introductions, and Intel Inside products. As Senior Vice President at a leading Silicon Valley PR agency, she managed many technology and consumer accounts to tell her client's story to traditional media outlets and across various social media sites. Ursula has a B.A. degree in Public Relations from San Jose State University.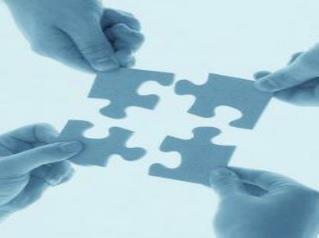 Karen Clyne, Vice President

Karen has 15 years of experience in providing strategic corporate communications counsel to global companies. Her work has focused on corporate programs and product launches, repositioning, strategic messaging, internal and employee communications, media and analyst relations, branding, turnaround PR, executive speaker placements, visibility programs, and reputation management. Prior to joining Herrick Media, Karen served as a public relations executive and advisor at Brisbane Digital Consulting Group (BDCG) where she managed corporate communications/ public affairs for the firm as well as offered counsel and support to BDCG's client base. Prior to Brisbance Digital, she held a senior public relations and corporate marketing role at Maxtor Corporation and worked for Wilson McHenry Strategic Communications and Public Relations. Karen has a B.A. degree in Communications from Saint Mary's College in California.

Herrick Media LLC is a California Limited Liability Company.